Hugh D. Cox, Attorney in Greenville, NC, proudly representing the disabled for rightful veterans benefits, Social Security benefits and Workers Compensation.

2411 B Charles Boulevard
Greenville, North Carolina 27858
or
Post Office Box 154
Greenville, North Carolina 27835-0154

Phone: (252) 757-3977
Fax: (252) 757-3420
email:

hughcox@hughcox.com

North Carolina Bar Number 6567
Department of Veterans Affairs Accreditation number 8925
The information contained in this website is general legal information and not legal advice on any legal subject. It is no substitute for the services of a
competent professional attorney experienced in these matters. This information is subject to change at any time due to new legislation or new court cases.
The VA eBenefits Internet link is not ready for Veteran or VA use and appears to be a vast waste of public money.
A veteran rated at 50 percent service-connected obtained the correct credentials to use the VA eBenefits system. In researching his claims and appeals, he found the following error message screens (below) within eBenefits. This billion dollar system is an apparent failure even though VA officials keep telling everyone that is is getting better. The eBenefits information screens shown below were downloaded on April 4, 2015 at approximately 10:00 PM.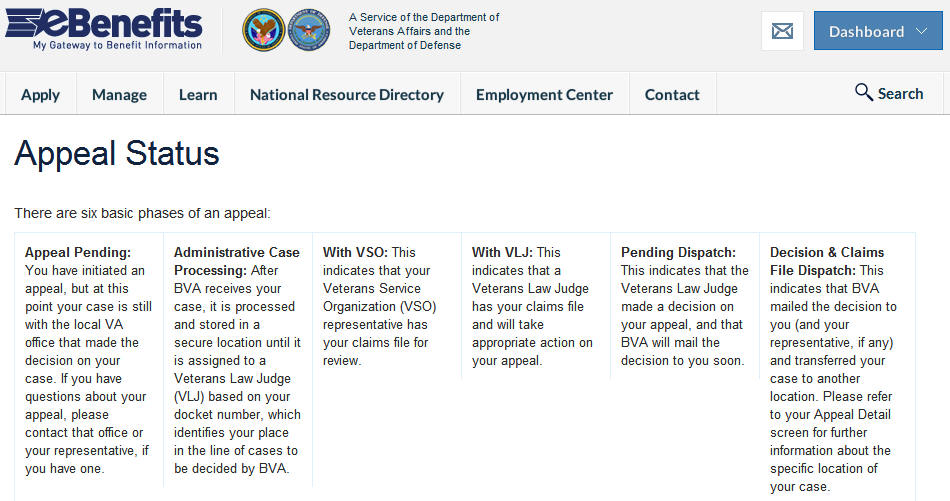 This information about appeal status above is generic and no help to a veteran.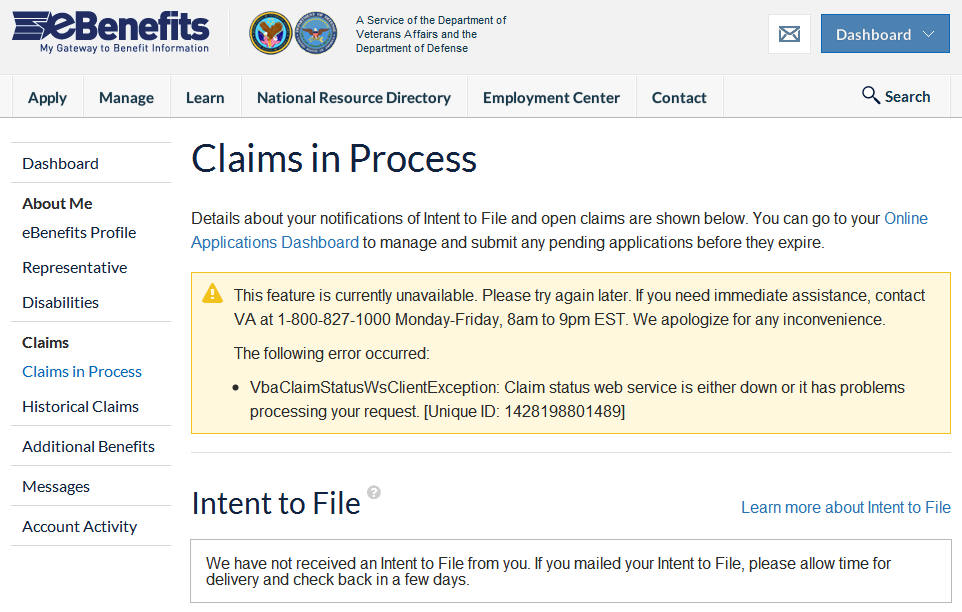 The veteran who provided this information has claims in progress, but eBenefits shows this feature above unavailable on April 4, 2015.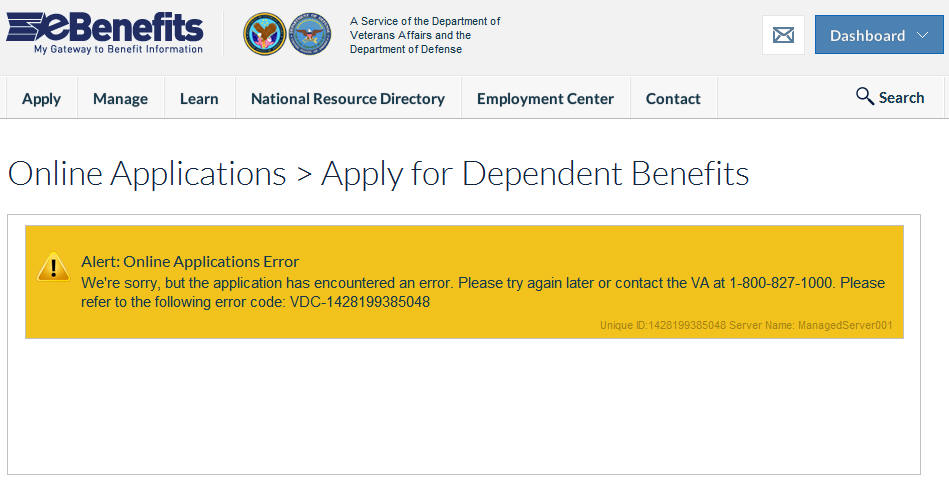 Neither does the system work for Dependent Benefits.